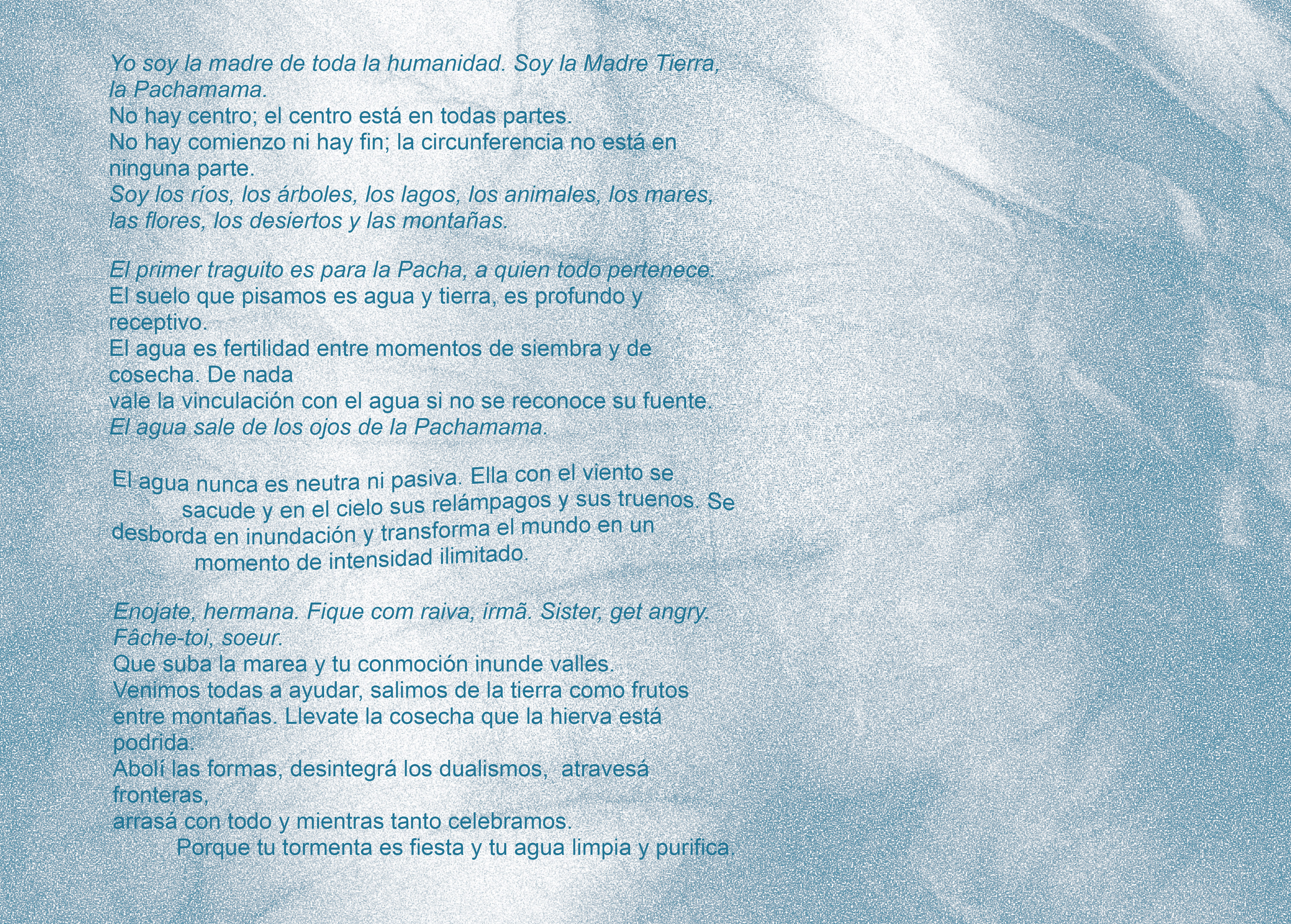 WHEN THE TIDE RISES

Contribution for Spinning Triangles — Ignition of a School of Design, 2019.
Poem: Franca López Barbera
Image: Patricia Sayuri

In english:

I am the mother of all humanity. I am Mother Earth, the Pachamama. There is no center; the center is everywhere. There is no beginning or end; the circumference is nowhere. I am the rivers, the trees, the lakes, the animals, the seas, the flowers, the deserts, and the mountains.

The first sip is for Pacha, to whom everything belongs. The soil we step on is water and earth, it is deep and receptive. Water is fertility between the sowing and the harvest. There is no value in connecting with the water if her source is not acknowledged. Water comes from the eyes of the Pachamama.

Water is never neutral or passive. She shakes with the wind and, in the sky, she is lightning and thunder. She overflows in flood and, in a moment of unlimited intensity, she transforms the world .

Enojate, hermana. Rebele-se irmã. Sister, get angry. Fâche-toi, soeur. Let the tide rise and your commotion flood valleys. We'll all come to help, we'll come out from the soil like the fruits between the mountains. Take the harvest 'cause the grass is rotten. Abolish forms, disintegrate dualisms, cross all borders, wipe out everything, and meanwhile we'll celebrate. Because your storm is a party, and your water cleanses and purifies.