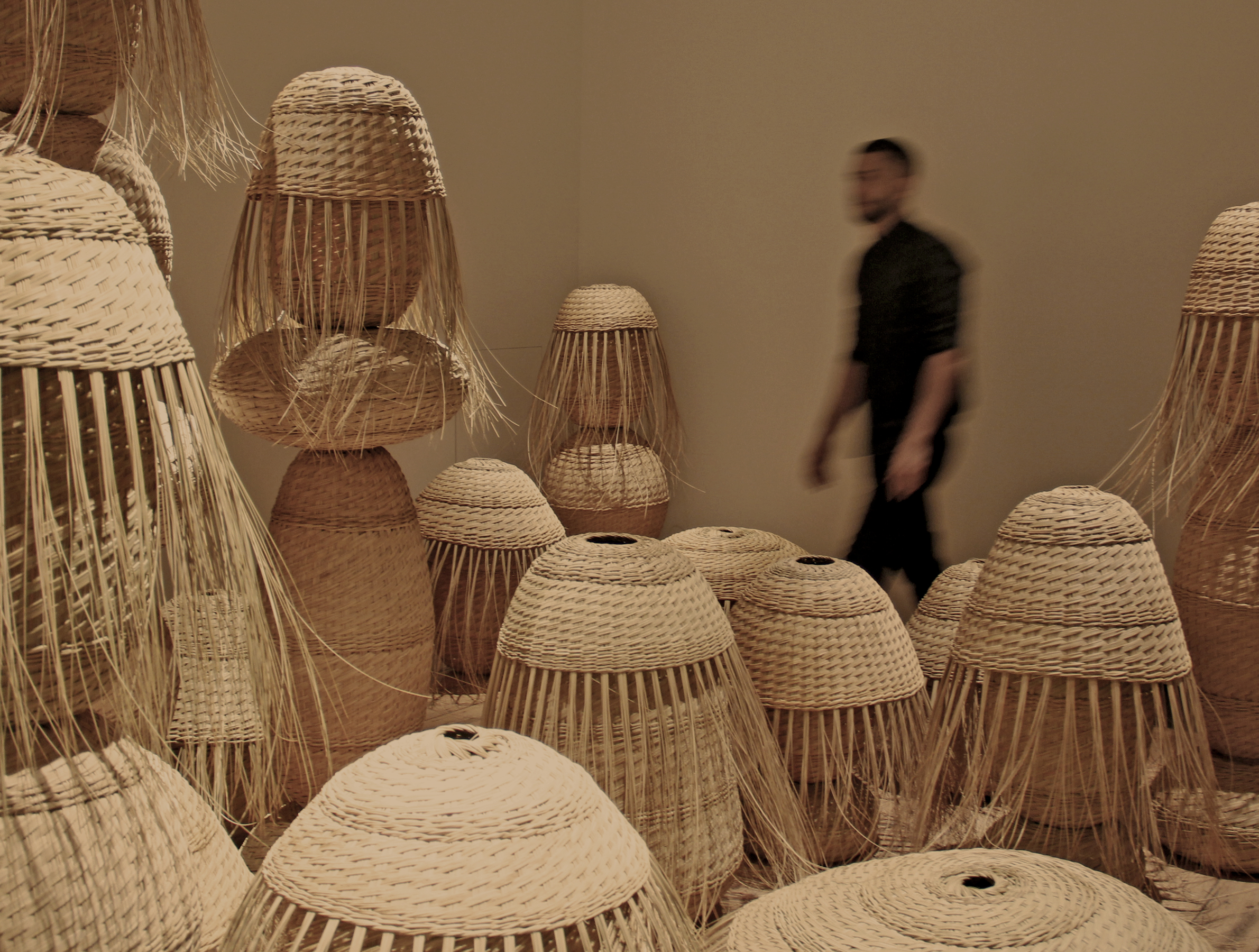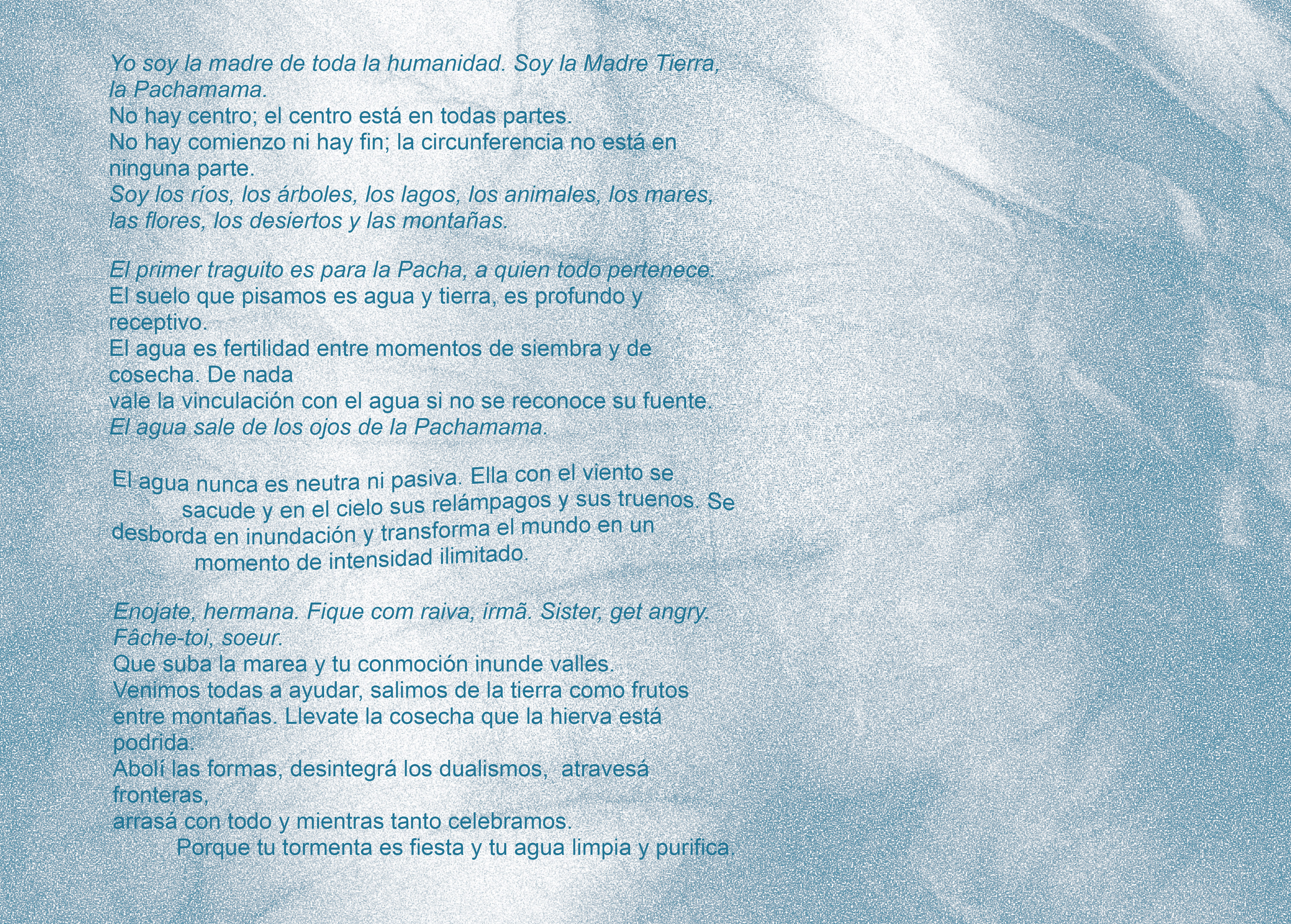 In english:

I am the mother of all humanity. I am Mother Earth, the Pachamama. There is no center; the center is everywhere. There is no beginning or end; the circumference is nowhere. I am the rivers, the trees, the lakes, the animals, the seas, the flowers, the deserts, and the mountains.

The first sip is for Pacha, to whom everything belongs. The soil we step on is water and earth, it is deep and receptive. Water is fertility between the sowing and the harvest. There is no value in connecting with the water if her source is not acknowledged. Water comes from the eyes of the Pachamama.

Water is never neutral or passive. She shakes with the wind and, in the sky, she is lightning and thunder. She overflows in flood and, in a moment of unlimited intensity, she transforms the world .

Enojate, hermana. Rebele-se irmã. Sister, get angry. Fâche-toi, soeur. Let the tide rise and your commotion flood valleys. We'll all come to help, we'll come out from the soil like the fruits between the mountains. Take the harvest 'cause the grass is rotten. Abolish forms, disintegrate dualisms, cross all borders, wipe out everything, and meanwhile we'll celebrate. Because your storm is a party, and your water cleanses and purifies.
WHEN THE TIDE RISES
Contribution for Spinning Triangles — Ignition of a School of Design Publication, 2019.

Poem: Franca López Barbera
Image: Patricia Sayuri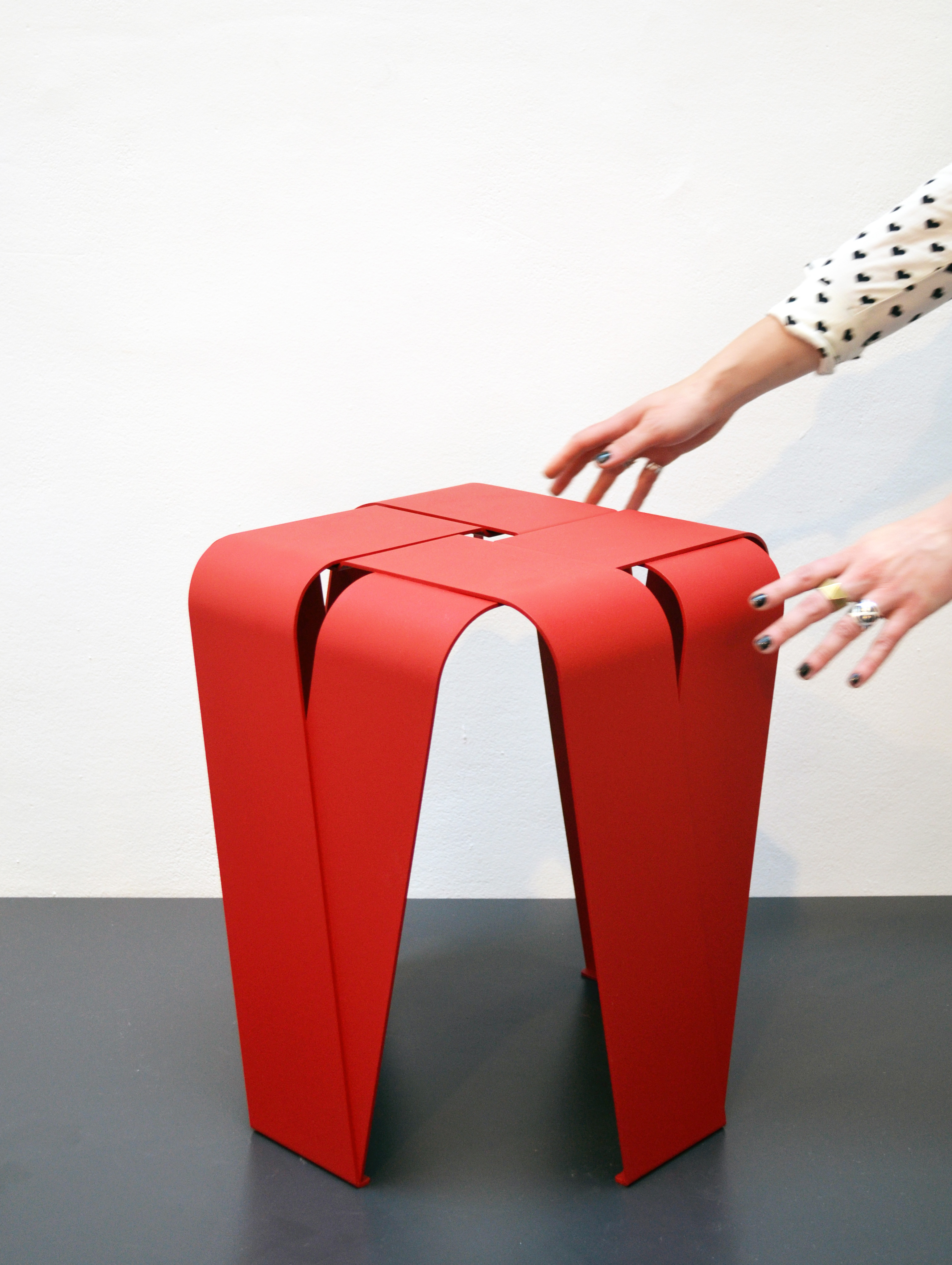 SARGA STOOL, 2013.

Exhibited in "Eyes on the world: un rendez-vous argentin à Paris," Gallery S. Bensimon - Designer's Day 2013, Passage de Retz, Paris.

Crafted of sheet metal, manufactured by Metalco
JEWELRY COLLECTION FOR PRABAL GURUNG, 2015.


Minimalist, architectural, and laden with colorful pearls: these limited-edition pieces combine the German jeweler's affinity for modernism with shapes from the New York designer's native Nepal.
The collection is 3D printed in wax, cast in premium sterling silver, and polished by hand.
SKULL UMBRELLA HANDLE IN COLLABORATION WITH ALEXANDER MCQUEEN, 2016.


One-of-a-kind umbrella developed for Alexander McQueen. The umbrella handle created from an actual handprint, which was fully 3D scanned, then 3D printed to precision and galvanized to achieve a shiny, mirror-like look.

Collapsible automatic umbrella featuring skull pattern in black. Carved handle in silver-tone brass. Wrap-around press-stud fastening. Silver-tone hardware. Tonal stitching. Approx. 38" diameter, 16" length when folded. Nylon, brass. Made in Berlin and Italy.
JASMINE BANGLE FOR CAROLINA HERRERA, 2016.

The line, comprised also of colourful bracelets, necklaces and brooches, represents a geometric interpretation of the fragility and tenderness of the jasmine flowers.
3D Printed Polyamide